As the saying goes, modern problems require modern solutions.
As automotive technology advances, criminals are getting more sophisticated. For example, keyless vehicles have been plagued by thieves using only a laptop and a signal extender. They're replicating and amplifying the signal from the key inside the owner's home to unlock and then drive away the vehicle.
Auto theft is on the rise
Auto theft is a serious problem. The FBI reports that in 2020, 810,400 vehicles were stolen in the U.S., amounting to $7.4 billion in losses. In the same year, more than 180,000 vehicles were stolen in the UK, approximately 120,000 in France, and 50,000 in Germany. No country is immune, and typically high-population, metropolitan areas are most at risk.
Early in August 2022, a new trend emerged: How-to videos appeared on TikTok explaining the process for stealing Korean branded vehicles using only a USB to start the ignition. Unfortunately, the vehicles that utilize a physical key also fall victim to this method as they aren't equipped with a factory-installed anti-theft immobilizer. It's reported that the vulnerability has been addressed in the latest 2022 models, but that may not be enough for a would-be thief to break into the car and try to use the method.
There is also a new trend in the electric vehicles (EVs) market — they're being unplugged while charging either to annoy the owner or to allow an EV owner to charge their own vehicle.
The rise of a new anti-theft market
Law enforcement can allocate only so much to auto theft, so the onus remains with the car owner to take preventative steps by purchasing aftermarket anti-theft products. A sector of the market is dedicated to these products and their installation, accommodating a wide range of budgets.
High tech solutions include alarm upgrades featuring GPS tracking, key fob cloning prevention, and a password device that can be installed on a dashboard or steering column.
There are pouches that prevent the keyless fob signal from being cloned, and on-board diagnostics protectors to keep hackers at bay.
On the low-tech side, there are traditional steering wheel locks, and wheel clamps. These products may serve better as their immediate visibility to the would-be thief acts as a sufficient deterrent.
While the premise of aftermarket devices, particularly physical ones, are obvious to consumers, there may be barriers that can hold back potential buyers from making a purchase. It's important for manufacturers to understand the types of barriers, how consumers feel about them, and then determine which are the strongest factors in preventing purchase.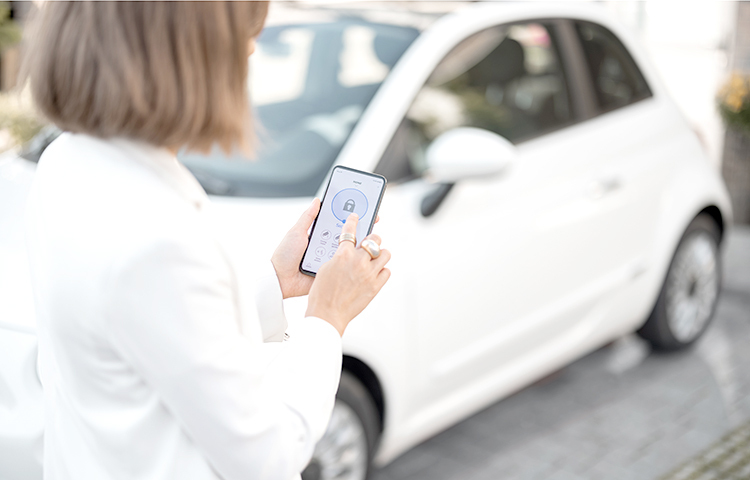 It's important for manufacturers to understand the types of barriers, how consumers feel about them, and then determine which are the strongest factors in preventing purchase."
Security manufacturers have an opportunity to understand more than just the functionality of the devices they sell. Even if some barriers are difficult to overcome, manufacturers can find new ways to communicate with customers. For example, is storage of theft-prevention devices inside the car when the car is being driven an issue? They could also explore the behavior of current device users to learn more about their solutions for device storage, and if the device distracts or annoys them when it slides around the car floor. Gaining insights could help manufacturers develop new outreach for potential customers.
---
Below are some critical next steps for security manufacturers to explore:
Behavioral research with users of current devices to understand challenges in use.
Understanding what are the critical barriers that prevent a positive purchase choice.
Develop awareness among consumers that supports going beyond the security standard set by vehicle manufacturers.
Work with not-for-profit organizations such as Thatcham* to raise awareness levels amongst car owners. Use databases such as the Drivers and Vehicles License Association (DVLA) database to connect with an owner when they acquire a car to make sure they understand the strengths and weaknesses of their specific vehicle to encourage appropriate action.
---
Read a recent blog about the electric vehicle market.
Want to learn more about our insights work for the auto industry?
*Thatcham Research is a not-for-profit UK-based organization that influences manufacturers to improve vehicle security (and safety, as well as assessing the security of new vehicles through the NVSA program. They also support product certification and research and assessment into vehicle cyber security threats.