Our team works on innovation every day, and we can tell you that the process is more like a climb than a brisk walk. As we launch our innovation series, we want to share a few of the top myths we hear and provide some perspective on what true innovation looks like.
Myth #1:
We already know what we need to know to innovate quickly.
Stretching to explore your categories with a wide lens helps to uncover creative ideas and stimulate new thinking. This is most effective in the initial "diverging" phase when teams are encouraged to invest time in exploring the new territories. Diverging also helps to build a strong foundation for the rest of the innovation process.
Myth #2:
We already know what the consumer wants.
The reality is you are not your consumer. Input from potential customers is the only way to find out if the idea on the table might be relevant. Consumer voice matters in the process, and when they're invited into the conversation, they provide input that helps to refine critical aspects of the idea.
Myth #3:
Consumers can tell you what your next big idea should be.
Once consumers are involved in the conversation, remember that they don't always give you the prescription, but they do reveal the problems and the solutions they're using today. Innovation is at its best when it solves problems or alleviates pain points that consumers may not even know they have. It takes a lot of effort to dig down to the real issues, but the results are insights that light the way forward for activation.
Myth #4:
My department can take care of innovation by itself.
There are those few, rare people who surprise the world with truly amazing innovations, and they deserve credit. However, almost always, they are supported by strong cross-functional partners who work hard to make the idea come to life. We can all individually have great ideas but activating them requires a dedicated team to test the innovation's viability and find a place in the market for it.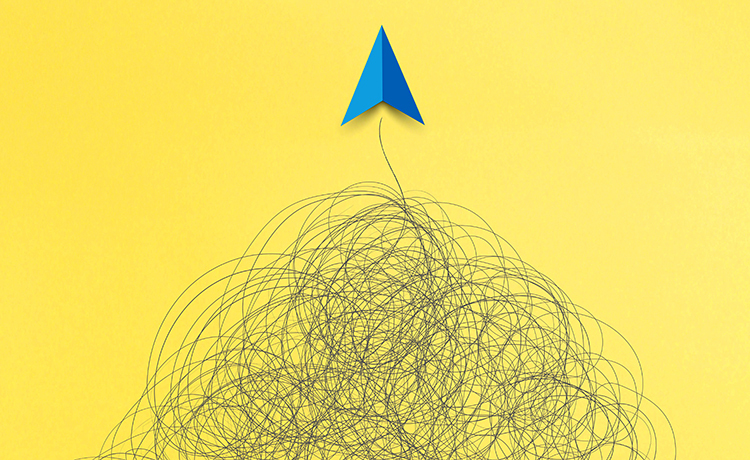 It takes a lot of effort to dig down to the real issues, but the results are insights that light the way forward for activation."
Myth #5:
There's one right way to do innovation.
There are many different paths that lead to successful innovations. Brand expansion, line extensions, go-to-market strategies, new or novel partnerships that expand an offering, or transformational ideas for attracting new target audiences all play a role in the innovation journey. Evaluating a full range of innovation possibilities ensures that growth opportunities won't be lost.
Myth #6:
Setting boundaries restricts innovation.
Innovation work requires boundaries. Teams need to establish clear guardrails around the target audience, the dimensions of the category they want to explore, the technology that's in scope for the project, and go-to-market strategies (online, direct to consumer, etc.) It is critical for a team to gain alignment up front with the key decision makers about what the boundaries will be so that the innovation ideas developed later in the process are accepted and supported.
Myth #7:
A conversation with consumers is enough to drive innovation.
Talking with consumers is a critical way to gain insights. However, observing their behavior — in their homes, at stores where they shop, or while they make a purchase online — adds layers of context and additional meaning that could never be uncovered during a conversation.
Myth #8:
Innovation is a walk in the park.
Innovation can feel like climbing a mountain, and the ascent requires a "sherpa." The journey uncovers lots of disparate information, a range of emotions, and a wealth of insights. It is easy to lose sight or get distracted along the way. The journey requires an innovation expert who can keep the team on track, point out the pitfalls, check in regularly with key stakeholders, and lead the team through the "dark nights" when it's hard to see where everything is leading.  Thoughtfully designing innovation sessions, developing the right methods, and structuring the process so that everyone participating feels they are contributing are essential to successfully reaching the top of the mountain.
Read a best practices guide on leveraging advanced analytics to inform innovation.
Want to learn more about our innovation approach?