One of the largest privately held, family-owned spirits companies in the world needed to evolve its brand strategy and positioning to differentiate itself with key segments and within key markets. Their goals included taking steps to increase awareness, communicate value, and generate a more emotional connection with consumers.
We were asked to address several key business needs:
Quantification of category behaviors, occasions, and brand usage
Identification, sizing, and prioritization of consumer mindset segments
Clear mapping of brand positions and consideration levers, by segment and by market
Prioritization of brand and category loyalty drivers within segment and market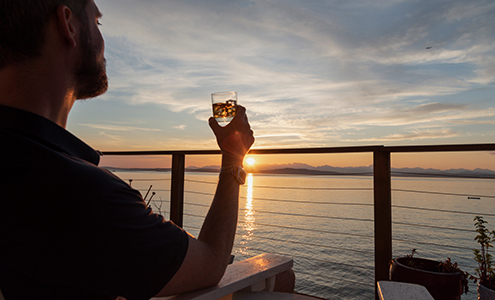 Goals included taking steps to increase awareness, communicate value, and generate a more emotional connection with consumers."
The spirits company needed to develop specific recommendations for the following global markets: USA, Canada, United Kingdom, Spain, France, Germany, Mexico, India, China, and Russia
To develop country-specific recommendations, we implemented a multi-phased approach:
1. Alignment
Built knowledge base and gained alignment from all stakeholders that would be tasked with using the insights.
2. Discovery
Developed foundational learnings, via immersive conversations with consumers, on personas, based on qualities people express through their choice of spirits brands.
3. Quantify and Validate
Developed a nationally representative quantitative study to for each country in order to structure the spirits demand landscape, identify category opportunities, and develop consumer mindset typologies utilizing country specific persona images.
4. Core Team and Work Session
Through delivery of insights we outlined the global market structure, consumer mindset personas, and brand strategy and messaging requirements based on usage occasions and brand preferences across the segments.
5. Finalize and Activate
We delivered targeting strategies for high potential segments based on usage behaviors, media consumption and digital footprint. Through workshops, strategies were tailored to the needs of each portfolio brand.
The result?
By defining opportunities based on consumer personas and developing new marketing strategies based on these personas, the brand team could move confidently ahead with market innovations and promotions to drive success and growth.
Ready to learn more about developing global segmentations for your brand?