It's always fun to look at the predictions for "trends in industry X" for the coming year, and no industry typically has more annual "trend opinions" than Automotive. At the start of 2023, industry pundits are focused on a variety of predictions, including:
Higher prices for everything from products to financing.
More microtransactions (like BMW's subscription heated seats).
Continued switch to EVs.
Bigger screens requiring fewer physical controls.
Development of new connected devices.
Increased need for data security.
Growth of omnichannel marketing.
Lower consumer confidence as the industry continues to shift.
Heightened competition in the pre-owned vehicle market.
I could go on, but while there are a few trends reflecting macroeconomic factors right now, most revolve around consumer needs — or should I say, perceived consumer needs. Consumers in the U.S. generally react negatively to ideas like subscription heated seats, but this and other trends are driven very much by a combination of perceived consumer needs, what customers may be willing to pay for, and the rapid growth of in-car capabilities.
Manufacturers that renew their commitment to a customer-centric approach will build momentum to help them battle the macroeconomic factors that may continue to hit the auto industry in 2023 and beyond."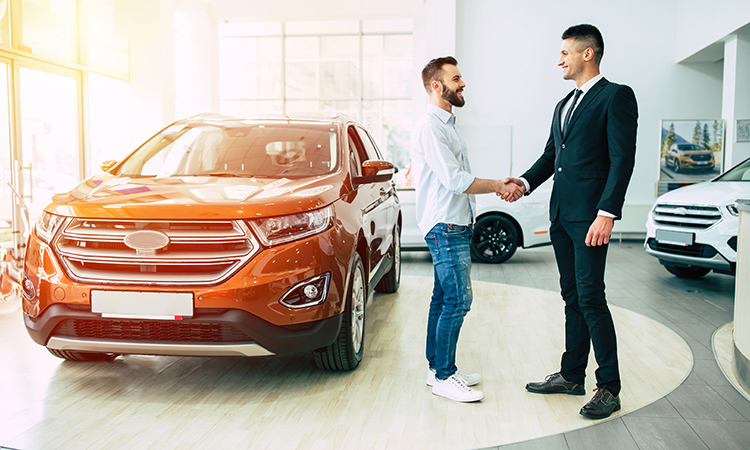 Create opportunities through a customer-centric approach.
I call out "perceived" consumer needs because along the way in 2023 and beyond, we will see some manufacturers get it right and some get it wrong. Most manufacturers claim a commitment to customer centricity, but in my opinion, manufacturers that renew their commitment to a customer-centric approach will build momentum to help them battle the macroeconomic factors that may continue to hit the auto industry in 2023 and beyond.
As such, and with a nod to the trends for a 2023-type approach, here are some key ways to ensure customer centricity in an uncertain and rapidly changing marketplace:
1. Commit to a holistic understanding of the customer journey. When I hear issues around an omnichannel approach in particular, I think of how important it is to ensure that we truly understand the consumer holistically. There are always underlying trends that might dictate a desire for omnichannel, such as transparency, speed, or convenience. The idea behind providing a holistic journey is not to hear such terms and conclude that omnichannel is the answer, instead, focus on understanding why consumers might express the need for transparency and look for ways to solve for those needs on every channel.
2. Create a targeting approach that segments customers with 100 percent accuracy to enable a more personalized communication and offer strategy. This will be of fundamental importance particularly regarding microtransactions and the increased personalization they provide. Our own proprietary approach, called Targetable Segmentation, guarantees 100 percent accuracy with internal customer databases and is proven across many industries.
3. Find the ways to improve your connection with customers. David Ogilvy said that a brand is simply "a consumer's idea of a product." The fundamentals of brand building are never more important than in an uncertain market. Discovering new ways to connect with customers helps you create a differentiated identity, build loyalty, and maximize revenue potential. This brings opportunity in many ways, though two spring to mind:
Customers are far more likely to embrace change from brands that they believe in, particularly for features like microtransactions and connectivity options.
Given economic factors, there is much discussion around protecting profit margins over the ability to move more units. Nurturing the strongest customer connections by understanding brand strengths ensures positive brand perceptions and opens opportunities.
Let your customers guide you to what's next.
These are simply a few ideas to ensure a customer-centric approach that I believe is more important than ever for the auto industry. Re-commit to a customer-centric approach by listening to what consumers really need from the product and understanding the experience they want for the future. The insights they provide will help you improve the customer journey, create effective targeting, and build a brand that is truly differentiated.
Learn more about Radius Auto.
Ready for more information on customer-centric approaches, or other ways to connect with customers through insights?