Blending immersive research results with quantitative findings in our report stories helps us deliver clearer, more strategic insights. Immersive, or qualitative, research reaches deeply into consumer opinions to identify gaps, explore solutions to consumer pain points, and develop on-target messaging. Here are some reasons why qualitative makes for a richer story:
Immersive sessions with consumers are generally conducted in tandem with quantitative research. These sessions may fall before, during, or after the quantitative phase, but they almost always help us better answer questions by delivering contextual insights and further details that weren't visible by looking only at the data. By creating a report that zeroes in on the commonalities between qual and quant, we can identify trends and pull the best examples from our respondents and deliver critical data insights in a narrative format.
We often walk into a study with hypotheses and assumptions based on previous data and what we know about the market. But almost always, we'll hear stories from respondents that shines a light on something we hadn't thought of, or we'll gain a new perspective based on their feedback. Expecting the unexpected helps us fill in research gaps and uncover issues we perhaps hadn't considered before. Our work with consumers helps us see a broader picture and informs the ultimate focus of the report story, adding relevance and value.
When we're able to dig deep into issues with consumers through immersive approaches, we learn more about the "why" of their thought process. This is particularly helpful when our data findings show a shift from the norm. We can integrate immersive session findings into our report, asking specific questions that reveal richer explanations from respondents to help the brand team consider how to shift their approach.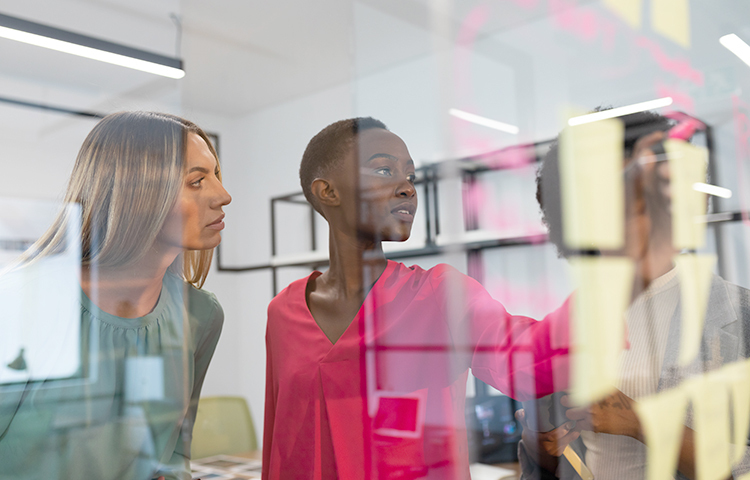 Immersive, or qualitative, research reaches deeply into consumer opinions to identify gaps, explore solutions to consumer pain points, and develop on-target messaging."
Reveal consumer sentiment
Quantitative data is structured. When the results are in, they're definitive. The interpretive — and sometimes emotional — aspects of qualitative research helps us connect the numbers with sentiment about real consumer pain points, needs, and interests. These connections illustrate what will resonate with consumers so we can gain perspective on how the brand, product, or messaging feels to them, and how actions might perform in real-world situations.
Deeper engagement through storytelling
Immersive research also helps us humanize the data, which in turn helps the brand make deeper human connections with consumers. When we look only at the raw numbers, we — as statistics professionals — can often see the impact. But when we're interpreting data for a wider stakeholder audience, it's the voice of the customer that brings it home. We integrate the immersive session highlights into our report stories to underscore important points via video clips or text quotes. Similarly, when we're faced with explaining results from complex charts and graphs on a single slide, it's often an insight from a qualitative session that distills the complexity into a single sentence. That's a much more powerful way to interpret data.
Our qualitative research provides the script for the data story we're telling. When immersive session feedback comes to life in story reports, the stories resonate with your stakeholders. This intense focus on customer needs creates a clearer path to strategic activation.