Case Study:
Targeting Strategy
An online marketplace that matches freelance labor with local demand wanted to develop a better understanding of its consumer audience in the global markets where it operates. Specifically, the company wanted to optimize targets, and segmentation strategies to align prospects' needs, behaviors, and perceptions when considering service marketplace options.
Custom Approach
We developed a multi-phased approach centered on activation goals to establish consumer segments that aligned with the company's services and goals.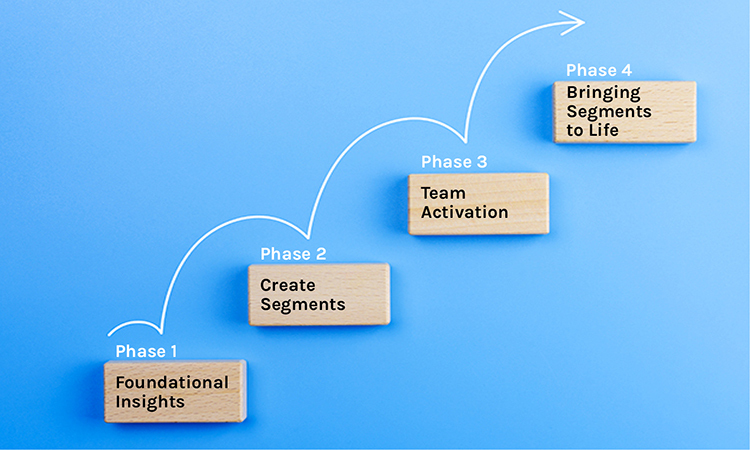 Phase 1: Foundational Insights
We conducted in-depth online video interviews with target consumers to provide foundational insights and form hypotheses. Video interviews enabled us to bring the Voice of the Consumer to the company, giving stakeholders a better understanding of target groups, and the reasons they expressed for wanting to engage with on-demand labor options. Video interviews were helpful throughout the study, giving stakeholders clear examples of targets in each segment.
Phase 2: Create Segments
An online survey on segmenting provided insights on prioritizing target consumers based on unique needs. We developed a deep understanding of segments, along with key demographic information for persona development, creating a rich set of attributes including:
Personal demographics such as age, sex, and cultural attributes.
Household income, employment, and education.
Size of household, and distribution across urban and non-urban locations.
Key drivers each group has for seeking on-demand labor.
Target preferences for messaging and media outlets.
Phase 3: Team Activation
A virtual activation socialization session with the brand team and key stakeholders allowed us to share insights to fast-track learning and adoption across the organization. Meetings with stakeholders during the research phase deepened understanding, creating a feedback loop to guide each step of the study.
Phase 4: Bringing Segments to Life
Additional in-depth, one-on-one online interviews rounded out the study, bringing the key segments to life by creating deeper profiles of their unique needs and behaviors. In addition to identifying segments, we also tested messaging concepts in all global locations where the marketplace operates to recommend the best ways to present clear, targeted messaging on owned and earned channels.
Organizing customers into target groups with rich demographic information helped the company optimize its approach to their global markets."
Growth Outcome
Organizing customers into target groups with rich demographic information helped the company optimize its approach to their global markets. Specific targets created an opportunity to test and identify messaging, taglines, and media outlets to foster deeper engagement with the company.
This work was important to the entire company, so we also hosted meetings to drive awareness about the new approach with a broad range of employees to showcase key insights and growth opportunities.
We also hosted training with key stakeholders to help them implement targeting strategy in their focus areas, and shared communication tools, customer videos, and strategic guides to build a familiarity with the segments and help teams develop a clearer vision for their ongoing activation planning.
The brand was able to leverage the new targeting strategy to optimize its approach to customers across the organization and in a wide variety of global markets. This led to a stronger level of engagement with customers in each segment through targeted channel communications.
Want to learn more about our Targeting Strategy approach?