Targeting research builds a foundation for brand growth by developing a more precise view of a brand's key audiences and the best ways to engage with them. The research uncovers new business opportunities and identifies ways to improve existing approaches across the entire organization.
To ensure a complex targeting study will have long-term value, it's critical to build and maintain a focus on activation goals from the start. We work with stakeholders and teams early on so they can contribute to the research design, weigh in throughout the multi-phased research process, and feel a strong sense of engagement when the research is complete.
Some of the most important work in targeting research happens during the activation stage, when we have an opportunity to help stakeholders understand the research implications, and foster ideation on the best ways to integrate targeting insights into the work they're doing.
What kind of opportunities does targeting research create?
Business is cyclical, so brands should refresh their targeting strategy every few years, particularly when they notice changes such as lower engagement on their web or social sites, a dip in sales, or a vagueness in trying to articulate a profile of their ideal customer.
Targeting research brings clarity by creating groups and segments with specific attributes that signal the best ways to develop branding and communications, identify the right products and services, and create more effective sales and marketing approaches. Through targeting strategy work, brands find fresh ways to:
Set clearer priorities based on target demographics and behaviors.
Connect the brand's strongest attributes to the right growth targets.
Foster smarter product line extensions, expansions, and growth strategy.
Foundational work with brand teams refines activation goals and sets research objectives.
Input from a broad range of stakeholders and teams is the key to a successful targeting study. We begin with stakeholder interviews that help build a knowledge base and gain critical information about the brand's current work on targeting, the gaps they're trying to fill, and the opportunities they're hoping to seize. We want to better understand the company's business goals along with the needs of each team so we can set the right research and activation strategy.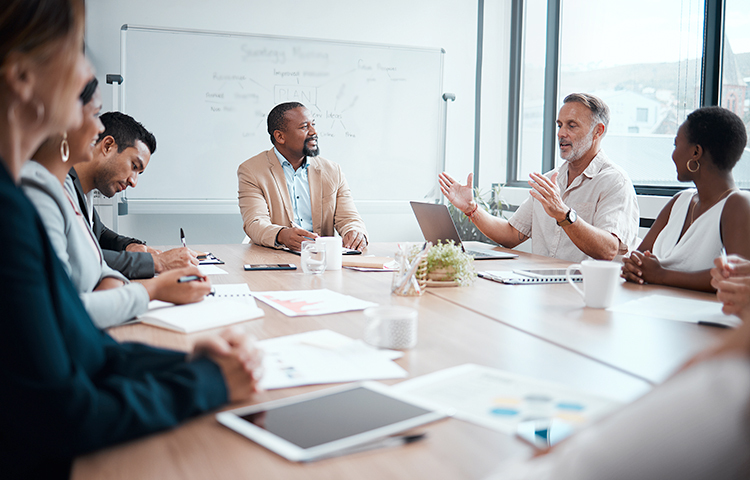 Input from a broad range of stakeholders and teams is the key to a successful targeting study. We begin with stakeholder interviews that help build a knowledge base and gain critical information about the brand's current work on targeting, the gaps they're trying to fill, and the opportunities they're hoping to seize."
These sessions provide a "big picture" view to ensure we look at all possibilities so we can narrow them down to the best research options. A clear understanding of research goals helps our team maintain a focus on the project and embed activation goals into our process and ensure they're represented in each phase of the research.
Research framed around activation goals leads to strong, targetable segments.
Targeting research requires a multi-phased approach to build deep knowledge about audiences and validate those hypotheses. A targeting strategy project typically includes the following phases:
Foundational work to build a strong knowledge base. We begin with foundational learnings, hosting immersive sessions with consumers, where we can develop an understanding of customer needs and wants and begin to create a profile of customer groups and attributes. These sessions are recorded, and the insights that we gain from customers are shared throughout the process to inform and underscore key points in activation planning.
Quantify and validate hypotheses. Our next step is to conduct research to quantify and validate initial hypotheses. In this stage, we categorize behaviors, brand usage, and other elements to help us refine our understanding of each target group. With this information, we can begin to identify, size, and prioritize customer segments.
Checkpoints with key stakeholders. Throughout the research process, we schedule check-ins and working sessions with brand teams and stakeholders to review research insights as they come in. In these sessions, we can help teams begin to focus on activation planning by gaining a deeper understanding of how they are thinking about high potential targets. We also work with teams to map brand positions and considerations by segment and prioritize brand loyalty drivers within each segment and market. This feedback loop helps us to tailor activation priorities to the needs of each stakeholder group we're working with and helps us align activation goals across the organization as a whole.
Post-research working sessions drive alignment and set the stage for company-wide adoption.
Targeting studies are in-depth and complex, so our work with teams throughout the study builds a knowledge base that plays an important role when the final insights are available. During the activation stage, we begin the process of helping teams learn how to integrate the insights into their work.
One of the most impactful post-research activities is our Looking Glass™ session, where we invite a wide group of stakeholders to review the insights and encourage teams to begin ideating on how they will use them. When teams digest the information together and start a conversation about the targets, they begin to see connections between internal disciplines, and the impact the new targets can have on the brand.
Looking Glass™ sessions serve as a focal point for the ongoing work we'll do with specific teams. Each team will use the targets differently, so we tailor our post-research sessions to helping teams connect consumer behaviors to targetable attributes to develop the most effective outreach in their areas.
We provide teams with tools such as videos, pocket guides, and posters that serve as reference points as they work on their targeting integration and we encourage teams to set small, quantifiable goals with targeting strategy that they can test. We'll circle back with teams to see how the work is going, and help them further refine and integrate their targeting strategy.
These check-ins may be ongoing, depending on the size and scope of the study and the client's activation goals. It can take time for teams to fully embrace a new or updated targeting strategy, but as they align across the organization, they will see deeper engagement, higher relevance, and a path forward for success.
When the focus is on activation, targeting strategy research creates a clear path for growth.
A targeting study is a deep and often complex undertaking that delivers rich insights to inform brand strategy. Working side-by-side with key stakeholders and broader teams is essential to informing the research framework and keeps us focused on activation goals. Our work continues after the final insights are in as we help teams translate the insights into products and services that meet customer needs, communications that speak directly to each target group, and sales and marketing approaches that put customers on the right customer journey. When targeting research is focused on activation, brands can make meaningful connections with customers and bring focus to long-term growth strategy.
Want to learn more about our Targeting Strategy approach?