By now, budgets are set for the coming year, and no doubt your senior stakeholders have said the four-letter word: "grow." With increased competition and continually shifting markets, it's difficult to see how to best achieve success. Compound this with zero-based budgeting, and you have a daunting challenge with diverse and uncertain paths for moving forward. But what's the best way to allocate time and resources? Is it by …
selling more to established buyers?
encouraging your loyal customers to trade up to premium lines?
increasing the user base?
a combination of all three?
or something different altogether (i.e., a new category)?
In prior decades, sometimes called "simpler times," a marketer with a strong understanding of his/her category and brand position could make a judgment call on where to best allocate budget and time. But today's landscape is more complex. Navigating to a successful and sustained period of growth cannot be driven by judgment alone. More effort is needed to determine what opportunity will deliver high ROI and to translate that into a compelling strategy that will achieve alignment among your internal teams.
This is where a market landscape assessment comes into play. Market landscape assessment provides this bridge between customers, marketers and stakeholders by informing:
1. the immediate steps towards success in years one and two,
2. the brand vision for your five-year plan, and
3. a product pipeline that delivers in the short and long-term.
It's also a bridge to key success metrics — developing a linkage between your brand tracking and customer satisfaction efforts so they are both forward-facing and not simply report cards on the past. (You are tracking these things, right??)
Imagine a detailed plan that tells you what drives your brand, where you can challenge your competitors, and what trends are shaping consumer thinking. And then imagine using this knowledge to identify unmet needs within your categories that will meaningfully differentiate you.
An insight is an obvious truth that was not previously uncovered."
But understanding is only one part of this — turning insight into action is brand-driven alchemy.  Bringing the landscape together and bringing it to life will become your map to success across the business.
Layering in things — like sales forecasts, cost of goods, distribution across channels — adds richness that broadens the impact across functions. Bringing the landscape to life with consumer footage drives new understanding of what resonates amongst potential audiences — talking about their needs, barriers and solutions means their voices can reach the boardroom. When customer voices are combined with rich insights from robust research and analysis, you have a perfect mix to influence strategic decision-making.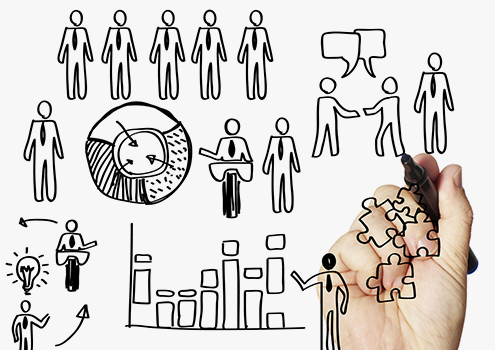 When customer voices are combined with rich insights from robust research and analysis, you have a perfect mix to influence strategic decision-making."
Market landscapes can serve as treasure maps, showing where to dig for gold and helping you avoid treacherous paths. The result is that your brand can plot its course and be the master of its own destiny. There may be moments when course correction is needed, but your landscape will guide you back to the path of growth.
Could your brand benefit from a treasure map?
Save
Save
Save
Save
Save
Save